Freelance
$2,000 USD / Year
HowtoWatch.com
$2,000 dream job to watch TV whenever you want!
HowtoWatch.com wants to pay you to watch TV
No, seriously. We do.
Are you an expert DVR-er? Do you know each network's primetime lineup like the back of your hand? Are you a wizard with the remote control? If so, we need your skills.
Here at HowtoWatch.com, we strive to recommend the best TV options for our readers. So we're looking to contract someone as passionate about TV-streaming as we are to watch 100 hours of content this fall and report back to us about it.
We know it sounds too good to be true, but this is for real, people.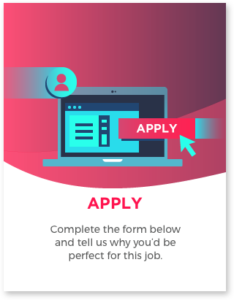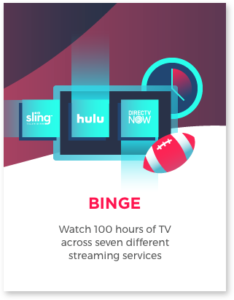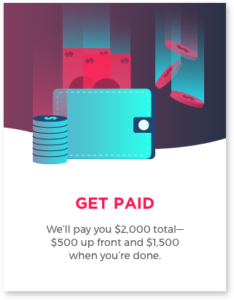 Get the deets
We basically want to pay to support your TV obsession—whether it's catching every NFL game this season or streaming all the season premieres your heart desires.
This job is a contracted position that pays a total of $2,000 for 100 hours of streaming. You can work whenever and wherever you want, the start date is flexible, and you don't need a degree. Plus, you can tell your mom all that time in front of the TV has finally paid off.
We're looking for a binge-watcher or tech junkie who already knows a thing or two about streaming. Our dream candidate is also an active Twitter and/or Reddit user who feels comfortable sharing their experiences along the way. Social media influencers are strongly encouraged to apply.
The perks:
Get free access to seven livestreaming platforms for the duration of your employment.
Work wherever you want!
Stream any event you want—just take awesome notes.
No drug testing or background check required. You'll be watching TV, not carrying nuclear launch codes.
Impress your friends with how awesome your job is (suck it, Karen).
The responsibilities:
Watch roughly 14 hours of live content on each major streaming platform (DIRECTV NOW, fuboTV, Hulu with Live TV, Philo, PlayStation Vue, Sling TV, and YouTube TV).
Complete all 100 hours of TV-watching by November 1, 2018.
Take detailed notes on each service's performance (we'll provide a scoring sheet).
Help the HowtoWatch.com team determine a streaming-quality score for each major livestreaming platform.
Share your experience on social media!
What we're looking for:
Someone 18 years of age or older
Strong social media presence
Ability to recognize the signs of a high-quality stream (e.g. low buffering, fast load times, and quality picture and audio)
Attention to detail
Excellent communication skills
Self-starter who can work autonomously with minimal supervision
Strong sense of personal integrity
Passion for TV and entertainment
Experience writing and/or contributing to product reviews a plus, but not required
How to apply
Sound like a good fit for you?
Click on the "Apply Now" button below to fill out the form below and tell us why we should hire you.
Be sure to share any past experience you have with livestreaming and product reviews, and link to any social media profiles where you have a particularly active presence.
Bonus points if you share a boss YouTube submission video!