6 Things To Do After A Bad Job Interview
Job interviews can be a very stressful process which may cause an unfortunate bad job interview to occur.
The biggest mistake in an interview in not being fully prepared.
Learn from these six things to do after a bad interview and turn your bad experience into a positive learning opportunity.
Remember going forward in your next interview, use all means possible to prepare for your job interview and it will reflect positively on the interview itself.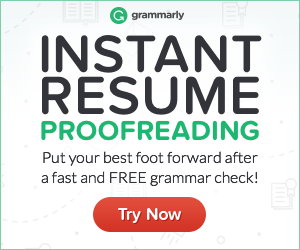 If you're completely fed up and frustrated trying to land a quality work from home job now is the time to get our Free How to Guide which includes: Creating a Career Strategy for Success
1 – Don't Beat Yourself Up
While it's entirely natural to feel uneasy or frustrated after a bad interview experience, you can learn and accept your mistakes.
Identifying and learning from your mistakes makes it easier to move forward.
It's okay to reach out to the interviewer and make things better, and the best way to do that is with a thank you letter.
Super Side Hustle - Do you want to make money while you lose weight?
Lose Weight Challenge: The prize amount depends on several factors that you input, including your weight loss goal. You only get your prize if you achieve your goal by the end of your weight loss competition. The average prize for goal achievers is $1,331. Weight loss is challenging – we supply the fun, motivation, and accountability, but you have to supply the effort!
2- Send A Thank You Letter
A Thank You Letter should be sent immediately after your interview regardless of how you feel.  Even if you feel it was the worst interview ever, the professional and courteous thing to do is thank the interviewer for both his or her time as well as given the opportunity to interview.
A Thank You Letter is the perfect time for you to remind the interviewer of your strong points while focusing on the positive and staying clear of making excuses.  It also gives you a chance to leave the potential employer with a 'positive' impression rather than a negative interview experience.
A thank you letter may not get you the job, but what it will do is allow you to accept and learn from your mistakes.
Accepting the fact that specific job is not for you will help you to move forward.
As a helpful stepping stone to acceptance, leaving a good impression with the hiring allows you to better accept not getting the job and the ability to move forward with a positive outlook.  Think of it as a sense of relief and washing the negative away by writing the "Thank-you" letter.
"Thank-You Letter" TIP: Keep it brief. No hiring manager wants to see/hear the words, "sorry," or "I apologize" and absolutely NO excuses.
Your letter should be simple with something such as "It was nice meeting you today and I want to thank you for your time and giving me the opportunity to interview.
Are you struggling to find a quality job?
Our Free guide shows you the ins-and-outs of working from home.
4 – Identify What You Did Wrong
If you have a bad feeling about an interview, reflect back and identify the key areas that need improvement.  Perhaps you could have researched the position more or perhaps you crumbled under pressure.  The best way to determine the areas of improvement is by creating a road map of your interview from start to finish making key points on how to improve for your next interview.
5 – Determine What You Did Right
It's important to identify the positive areas of your interview.  You can use the positive areas for growth in the negative areas.
Whether your interview is in person or remotely, it's okay to take notes.
One of the best tools for an effective job interview is by writing down the questions asked and your answer.  Use your own short-hand with abbreviations.
6 – Get Back In The Game
Turn your negative into a positive and get back into the game.
Now that you have the information you should have had, which you didn't and how you will better answer difficult questions next time, it's time to put the lessons you've learned from your experience and start lining up new job interviews.
Are you ready to search our jobs?
Our dedicated team, Pro Jobs Finders Crew, diligently deep dives the internet to find legitimate jobs.  We personally screen each job for quality and legitimacy.  If the job passes our extensive testing - and only then - it will be posted to our job board for you to apply.
Whether you're interested in permanent employment, flexible schedule jobs, freelance work, entry-level, experienced, professional, executive, part-time, full-time, sid-hustle, gigs, located in the U.S., Canada, UK  or worldwide and much much more - We've got you covered with 30+ job categories and salaries.
Better yet......IT'S FREE!
Did you find this resources helpful?  If so, please share with others. If not, shout out to us and let us know how we can be of better service. Thanks for stopping by. Take care and make it a great day. ☺Pro Jobs Finders Crew